The European Union
Following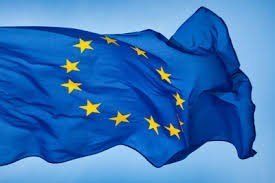 the referendum on 23 June 2016, when the UK voted to leave the European Union (EU), how many of us can claim to actually know how and when the Union came about? Below is a potted history of the Union to arm you with the facts you need.
It all began in 1950, when France, Germany, Italy, Belgium, the Netherlands and Luxembourg decided to put the unrest of World War II behind them and sign a deal to pool resources and foster economic cooperation, in the hope of preventing future conflicts. The European Economic Community (EEC) was established in 1958 by virtue of a treaty signed in Rome. The idea was to establish a common market for free movement of goods and services. Its remit has since extended beyond economic policy, to promoting human rights, protecting the environment, minimising regional inequalities, and investing in education and research.
In 1973, the group expanded to include three new members: Denmark, Ireland and the United Kingdom. In 1993, the EEC became the EU. Today there are 28 member countries covering much of the continent. The most recent country to join was Croatia, in 2013. EU citizens can travel freely within Europe, and live and work in any other member country.
The EU comprises four key institutions: the European Commission, the European Parliament, the European Council and the Court of Justice. The Commission is divided into departments known as Directorates General, each focusing on a specific policy area or service. These are mostly based in Brussels or Luxembourg, where you will also find the Parliament and Council buildings.
The European Currency
The common European currency, the Euro (€), was launched in 1999 as a virtual currency, and then in 2002 coins and banknotes were introduced. Nineteen of the 28 member countries currently use the Euro, collectively known as the Eurozone – over 300 million people every day!
Languages of the European Union
There are 24 official languages of the EU, and the Commission maintains one of the largest translation and interpreting services in the world, employing over 6,000 linguists. All legislation and key documentation must be available in all 24 languages, and anyone corresponding with the Commission can do so in any of those languages.
The EU's motto is "United in Diversity", and it was awarded the Nobel Peace Prize in 2012.