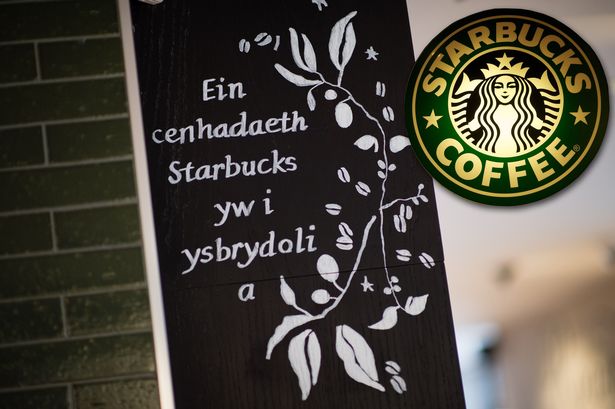 The first Starbucks to be opened in mid-Wales has come up against scrutiny after mistranslations were found in their Welsh language signage.
The company, amidst hostility from locals who gathered over 1000 signatures protesting against its presence, undertook the pioneering leap to translate all of its signs and menus into Welsh, with English as a secondary language.
Although seen by many as a step in the right direction in making it compulsory for corporations to recognise and adopt the Welsh language, its impact has been dulled after grievous errors were identified in their translations. These errors included spelling and grammatical errors, as well as incomplete sentences, such as "nourishing the human spirit… one person, one cup and."
Manon Elin, language rights spokeswoman for Cymdeithas yr laith Gymraeg, said that although it is far more important for Welsh to have a presence, it "does risk giving the impression they're not putting in enough effort to ensure the signage is right."
Simon Redfern, communications director for Starbucks Europe, stated: "We try to create a warm, welcoming environment for everyone to enjoy and this works best when we reflect the local culture and language in our store designs. We are really proud of our first dual-language menu board in Welsh and English in our Aberystwyth store."
He added: "Despite checks on our Welsh language signage, a couple of typos have been spotted, we're going to correct these as soon as possible."
Starbucks is not the first to be subject to ridicule over its mistranslated signage. Earlier this year saw The Co-Operative unwittingly introduce a sign that displayed Scottish Gaelic instead of Welsh due to an "unfortunate mix-up", as explained by Co-op's membership manager for Wales.