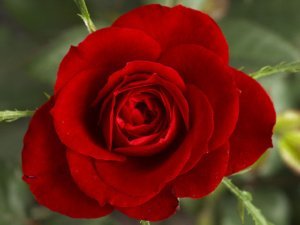 Saint Valentine's Day is celebrated on 14 February. Originally a day of commemoration for a Christian martyr, it is now largely a day for lovers, when couples exchange romantic gifts (heart shapes, chocolates, flowers, etc.) and cards, but the way it is marked varies from country to country. In Finland, for example, the festival is dedicated to platonic friends rather than romantic partners, while in Slovenia it is said that birds marry on this day. In Japan, women are expected to buy chocolates for each of their male colleagues.
Although Saint Valentine's Day is celebrated all over the world, some countries have their own customs. Here in Wales, for example, Saint Dwynwen's Day (25 January) is celebrated in addition to Valentine's. In Romania, traditionalists are resisting Valentine's Day in favour of the traditional Romanian day of lovers, Dragobete, celebrated on 24 February. In Saudi Arabia, the festival is banned; however, in recent years there have been rumours of a thriving black market in roses.
Below is a list of translations in different languages of the phrase 'I love you'. Should you wish to send your loved one a longer message in his or her own language, Business Language Services can provide you with a translation into any major world language.
| | |
| --- | --- |
| Dutch | Ik hou van jou |
| French | Je t'aime |
| German | Ich liebe Dich |
| Hawaiian | Aloha Ia Au Oe |
| Italian | Ti amo |
| Polish | Kocham Cię |
| Spanish | Te quiero |
| Welsh | Rwy'n dy garu di |
| Swedish | Jag älskar dig |
| Mandarin Chinese | 我爱你 (wǒ ài nǐ) |
| Swahili | Ninakupenda |
| Arabic | uḥibbik (female), uħibbak (male) |
| Russian | Я тебя люблю! (Ja teb'a l'ubl'u!) |
| | |