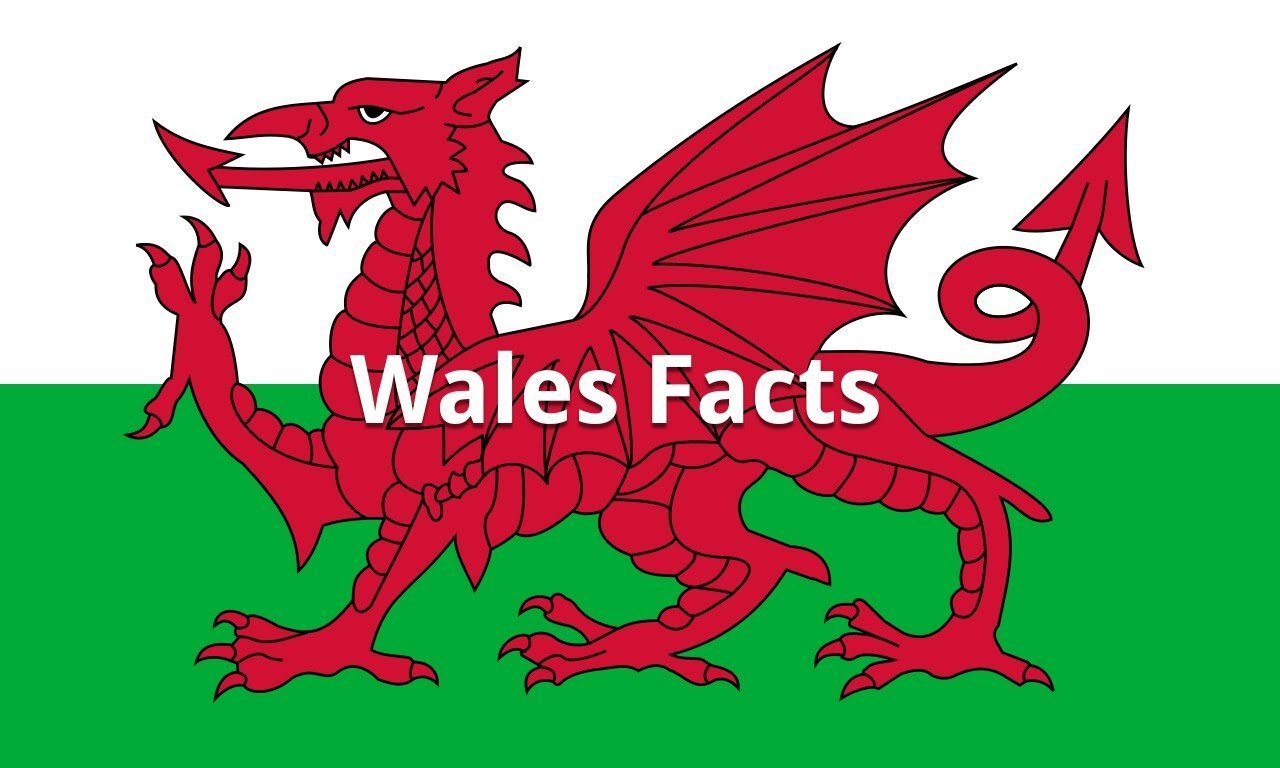 Wales is a small country (just 8,022 sq. miles) and home to around 3 million people. It's just two hours away from London. Most people here are bilingual – the majority speak English while more than half a million speak Welsh. It has a long and majestic coastline, national parks and about 160 castles still standing (400 at one point in time). But wait, most of these descriptions are tourism-focused. Do you know other facts about Wales? Let's read some of them:
Longest place name is in Wales
Llanfairpwllgwyngyllgogerychwyrndrobwllllantysiliogogogoch is the name of a place in Wales. It was used as a secret password in the movie "Barbarella" and is the world's longest single-word domain name. It translates to "The church of St. Mary in the hollow of white hazel trees near the rapid whirlpool by St. Tysilio's of the red cave."
Missing alphabet letters in the Welsh alphabet
The Welsh alphabet does not have the letters K, Q, V and Z.
World's firsts
The Menai Bridge that was opened 30 January 1826 was the world's first suspension bridge intended for heavy traffic.
The world's first mail order business was actually started by Newtown Montgomeryshire resident, Pryce Pryce-Jones, sometime in 1859. This was earlier than the time Aaron Montgomery Ward started his mail order business in 1872. Aaron Montgomery Ward is, however, often credited to be the originator of the mail order business.
In 1897, Guglielmo Marconi sent the first ever message transmitted over the radio from Larvernock Point to Flat Holm.
Lawn tennis was invented in 1873 by Major Walter Wingfield. He used a ball made from Indian rubber that could bounce on grass. He called the game
Robert Recorde invented the equals sign (=) and introduced algebra and the minus (-) and plus (+) signs to Britain.
In 1919, Aberystwyth University opened the Department of International Politics, meant to encourage the understanding of the causes of conflicts and wars.
Wales offers a wealth of attractions for visitors. Its traditions and culture are fascinating. Its language is fascinating and intriguing, to say the least. Let's end this with a unique greeting: "Iechyd da i chwi yn awr ac yn oesoedd," which in English translates as "Good health to you now and forever."