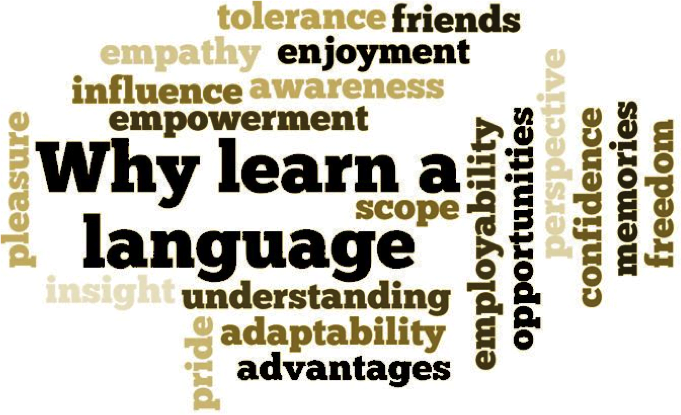 Knowledge of  a foreign language other than your mother tongue isn't only useful for travel, but it has also been proven to have a significant effect on your career path, with a wider set of opportunities becoming available – especially as part of an international company. This article will take a look at the five doors that a new language can open for you when it comes to your job.
Studying abroad shows valuable experience on your résumé
In most universities around the world, when a student decides to learn a foreign language, there is a key element of the degree or course that involves travelling to a country and immersing oneself in both the culture and the language for an extended period of time – usually an additional year to a 3-year degree. This helps students get to grips with the aspects of interacting daily in another tongue, and the life experience is something that will shine through on a CV in addition to the language learned, regardless of the level acquired. Few employers are going to reject an application because the candidate lacks a second language or hasn't studied abroad; however, if a candidate does have a second language and relevant travel experience it will only ever be looked upon favourably.
Be considered first for international projects
If you've already demonstrated an aptitude for another foreign language in the workplace, either indirectly through your CV or directly during an interview, then it's highly likely that your employer will reach out to you first if the business has a need for a specific language skill. As long as you remain honest and don't exaggerate your language skills, something that could backfire badly, then it can also be an opportunity for self-improvement. Even if it's something as simple as translating an email for your boss received from a foreign client, every task will stand you in good stead and your efforts to learn the language won't be in vain.
Living and working abroad becomes a real possibility
Moving to another country is something millions of people do each year, be it young professionals or retirees, and knowing the language of that country is essential to thriving as opposed to just getting by there. Living abroad goes hand-in-hand with working abroad, and unless you're lucky enough to land a local job that you love where you can speak your native tongue, it's so important to integrate, using the native language, into the community where you work. A move abroad with a different career can bring a new lease of life, especially if it's to sunnier climes, but dreams can quickly turn to nightmares if you're constantly struggling to understand what is going on around you.
A second foreign language is undoubtedly key to opening international doors for any career path, and with billions of people worldwide speaking ten main languages (which include English, Spanish, Mandarin Chinese and Hindi) the possibility to connect with a large percentage of the world through your own self-effort is certainly something to spur you on in both personal and work life.