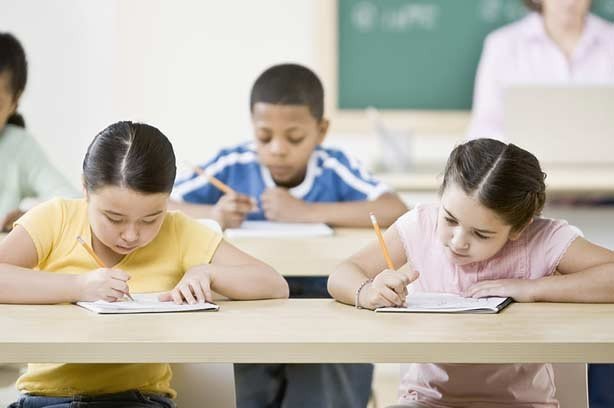 [hr-line][/hr-line]The Department of Education has published results of tests taken by 11-year-old primary school children and the highest scores were achieved by those whose first language was not English. The results have set a precedent as this is the very first time that children from impoverished parts of the country have achieved such high results.
The key stage two test results have shown that non-native speakers, in this case primary school children, can overcome the language barrier and achieve the same, if not better, results as their English speaking counterparts. Pupils from the East London Bygrove School have proven just that. More than 80% of the pupils from this primary come from disadvantaged backgrounds and English is not their first language.
Similar results were achieved in other parts of inner London, such as in the deprived borough of Tower Hamlets, where 84% of pupils who speak English as a second language scored high marks as opposed to 75% of native English speaking pupils. Commenting on the outstanding results achieved by London primary school pupils, the schools minister David Laws stated: "It is also encouraging to see the attainment gap between disadvantaged children and their peers continue to narrow and parents, teachers and pupils deserve to be congratulated for their efforts".
Many of the high achieving pupils are children of immigrants who have recently come to live in the UK. The youngsters are obviously encouraged to work harder by their parents who are concerned that they would be at a disadvantage due to the language barrier. Not being a native speaker has proven to be a positive stimulus rather than a hindrance for these pupils which is certainly encouraging for all those who are thinking about learning a new language or even considering schooling abroad.
Out of all the primary schools in the country, the London primaries achieved the best results with Blackpool, North Tyneside and St Helens following closely behind. Those who did not do that well in the tests were schools in Doncaster, Bradford and Wakefield whilst the lowest results were attained by primary schools in Luton, Peterborough, Bedford and Poole in Dorset.